10 Heartfelt Christmas Gift Ideas on a Budget for 2023
James Taylor - 2023-09-04 22:58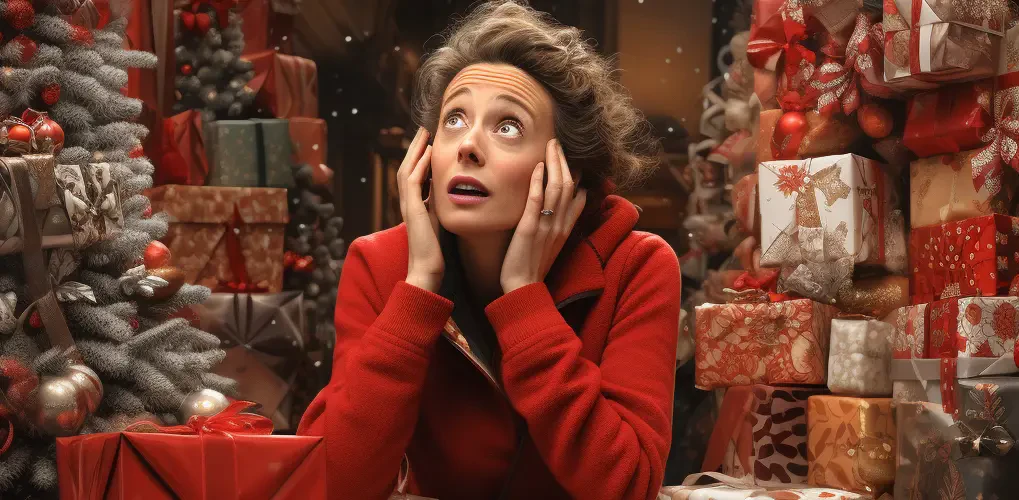 Christmas is just around the corner, and the joy of giving is in the air. However, finding the perfect gift that won't break the bank can be a challenge. Fear not, as we've compiled a list of 10 affordable and thoughtful gift ideas for Christmas 2023, perfect for spreading holiday cheer without emptying your wallet.
1. Handmade Personalised Ornaments: Create one-of-a-kind ornaments with a personal touch. Craft stores offer a variety of materials to help you design unique ornaments that will hold sentimental value for years to come.
2. Cozy Winter Accessories: Scarves, mittens, and warm socks make wonderful gifts during the chilly holiday season. Look for stylish options in your local shops or online.
3. Gourmet Homemade Treats: Whip up batches of your favorite homemade cookies, brownies, or jams and package them in festive containers. Homemade treats are always a hit.
4. Personalised Photo Calendar: Create a custom calendar filled with cherished memories from the past year. Many online services offer affordable options for this heartwarming gift.
5. Mini Indoor Plants: Succulents or small indoor plants can add a touch of greenery to any home. They're easy to care for and make lovely, budget-friendly gifts.
6. DIY Candle Making Kit: Encourage your loved ones to explore their creativity with a candle-making kit. It's a fun and crafty gift that provides hours of enjoyment.
7. Customized Recipe Book: Collect family recipes, add personal anecdotes, and create a unique recipe book. This thoughtful gift will be appreciated by aspiring chefs and home cooks alike.
8. Handwritten Letters: Pour your heart into a handwritten letter expressing your love and gratitude. Sometimes, the most meaningful gifts come from the heart.
9. Puzzle or Board Game: Bring families and friends together with a fun board game or a challenging puzzle. These gifts offer hours of entertainment and bonding time.
10. Movie Night Package: Assemble a movie night kit with popcorn, candy, and a couple of classic films. It's a simple yet delightful way to enjoy a cozy evening in.
Remember, the spirit of Christmas is about showing your love and appreciation, not about the price tag. These budget-friendly gift ideas for Christmas 2023 will surely bring smiles and warmth to your loved ones' hearts.
Wishing you a joyous and affordable holiday season!