10 Unique Personalised Gift Ideas for Your Loved Ones
James Taylor - 2023-10-05 23:31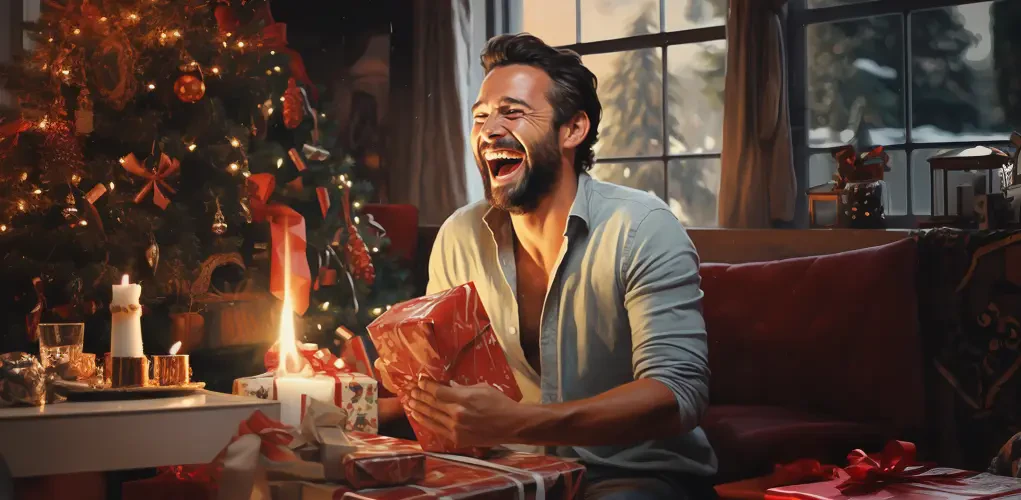 Giving a personalised gift shows someone you care enough about them to pick out or create something meaningful and custom. A personalised present feels more special and thoughtful compared to a generic gift card or mass-produced item.
Personalised gifts are perfect for just about any occasion - birthdays, anniversaries, holidays, graduations and more. They are specially crafted to reflect the recipient's personality, hobbies, memories and interests.
In this article, I'll share 10 creative and meaningful personalised gift ideas that you can find in the UK to give your friends and family this year.
1. Custom Map Print
A custom map print of a special location makes for a heartfelt, personalized gift. You can choose to feature a place with fond memories like where the couple met, had their first date, got engaged etc. Or opt for the recipient's hometown or a favourite travel destination.
Many sellers on Etsy and NotOnTheHighStreet allow you to customize the map with text, dates, photos and clipart. You can include multiple locations on one map for an anniversary or wedding gift highlighting your journey together.
This personalised map print from Cupaa on NotOnTheHighStreet starts at £18.
2. Custom Slogan Cushion
Add a touch of personality to any room with a slogan cushion featuring a quote or saying unique to the gift recipient. Select an inspiring or funny mantra, song lyric, or inside joke to surprise them with.
You can make the cushion extra special by having text embroidered in a script font. Go the extra mile by presenting their custom throw pillow in a monogrammed cushion cover.
Get a bespoke text cushion with hundreds of fabric choices on Etsy.
3. Personalised Recipe Book
Make your mom or foodie friend this one-of-a-kind cookbook filled with their cherished family recipes and favourite dishes. Compile their homemade creations and secret ingredients into a custom recipe book they'll treasure.
For a touch of nostalgia, ask relatives for old recipes and cooking memories to include. You can even get the cover custom-stamped with the recipient's name.
Get a custom recipe book printed from £19.99 at GettingPersonal.co.uk.
4. Pet Portrait
Immortalise their furry family member with a custom painted or embroidered pet portrait. A picture of their beloved dog, cat, or other pet will melt any animal lover's heart.
For a creative twist, you can have your gift made into a unique piece of wall art, ornament, pillow, bag, or keychain featuring their pet. Make sure to include the pet's name!
Etsy shops like AKPetPortraits offer custom hand-painted portraits starting from £25.
5. Personalised Lyrics Print
Music fans will adore a custom art print featuring the lyrics to their favourite love song or meaningful anthem. Select special words from the song that resonate with their relationship or interests.
Jazz up the lyrics print by having it made in the shape of a guitar, music note, or vinyl record for a cool wall décor piece. You can even pick out a line from "their song" for a romantic gift.
Find personalised song lyric prints from £11.95 at ThePrintAttic on NotOnTheHighStreet.
6. Monogrammed Bathrobe
Treat them to the gift of relaxation with a plush personalised bathrobe embroidered with their initials. Go the extra mile by adding a name or meaningful date/year for a spa-like robe they'll love lounging in.
For a useful gift they can wear on chilly mornings, opt for a matching monogrammed gown and slipper set in their favourite colour.
This personalised towelling robe from GettingPersonal.co.uk starts at £39.99.
7. Custom Canvas Tote Bag
An everyday custom tote bag comes in handy for anyone on the go. Design a sturdy canvas cotton bag featuring a meaningful quote, fun phrase, or trendy graphic just for them.
Make it extra personal by customising the bag with their name, initials, or meaningful date like a birthday or graduation year.
Have a bespoke text tote bag made on Etsy from £14.
8. Personalised Notebook
Gift the writer or planner in your life a custom notebook featuring their name or a meaningful quote/lyric on the cover. Up the practicality factor by including lined, dotted, or blank pages.
For a personal touch, add a short dedication page inside celebrating your relationship and special memories together.
The Present Finder on Etsy offers customised notebooks from £5.95.
9. Engraved Jewellery
An engraved necklace, bracelet, watch, or ring serves as a forever reminder of your bond. Opt for their initials, name, meaningful date, or short heartfelt message to be inscribed onto the jewellery piece.
Pick a design that suits their style - id bracelets and lockets work well for engraving significant memories and dates they can carry close to their heart.
Etsy shop PerfectMemoriesUK offers personalised jewellery like engraved bracelets from £7.90.
10. Custom Photo Blanket
Gift unforgettable memories in the form of a personalized photo blanket featuring your most cherished moments together. Select meaningful pictures from special occasions like weddings, holidays, graduations etc.
For a more retro vibe, use older nostalgic photos from childhood or early relationship milestones printed in black and white.
Get a custom photo collage blanket made from £44.99 at PhotoBook UK.
How to Pick the Perfect Personalised Present
Personalised gifts have an extra special touch and meaning when you take the time to make them unique to the recipient. Here are some tips to help choose a customised gift they'll cherish:
Think about their personality - What words or phrases sum them up best? What quotes inspire them?
Consider their interests and hobbies - Does music, sports, cooking, reading, travelling appeal to them most?
Remember special occasions and memories - Anniversaries, weddings, graduations, retirement etc. Recreate nostalgic moments from the past.
Note favourite things - What is their beloved pet's name? Favourite song, movie, TV show, book? Lucky number?
Focus on relationships - Kids, parents, siblings, spouse, best friends. Highlight your shared bond.
Observe their style - Favourite colours or patterns? Clothing size? Jewellery preferences? Home decor taste?
Keep these pointers in mind when brainstorming ideas for personalized presents. With so many customisable gifts to create something special just for them, you're sure to find the perfect unique present to make your loved one smile.
Final Thoughts on Personalised Gifts
A personalised present shows how well you know someone and the extra effort you took to create a bespoke gift just for them. These customised gifts demonstrate your thoughtfulness and add an aspect of sentimental value they'll treasure forever.
I hope this list of 10 unique personalised gift ideas available in the UK has provided inspiration to help pick out that perfect custom present. Let me know in the comments if you have any other creative suggestions for personalised gifts!